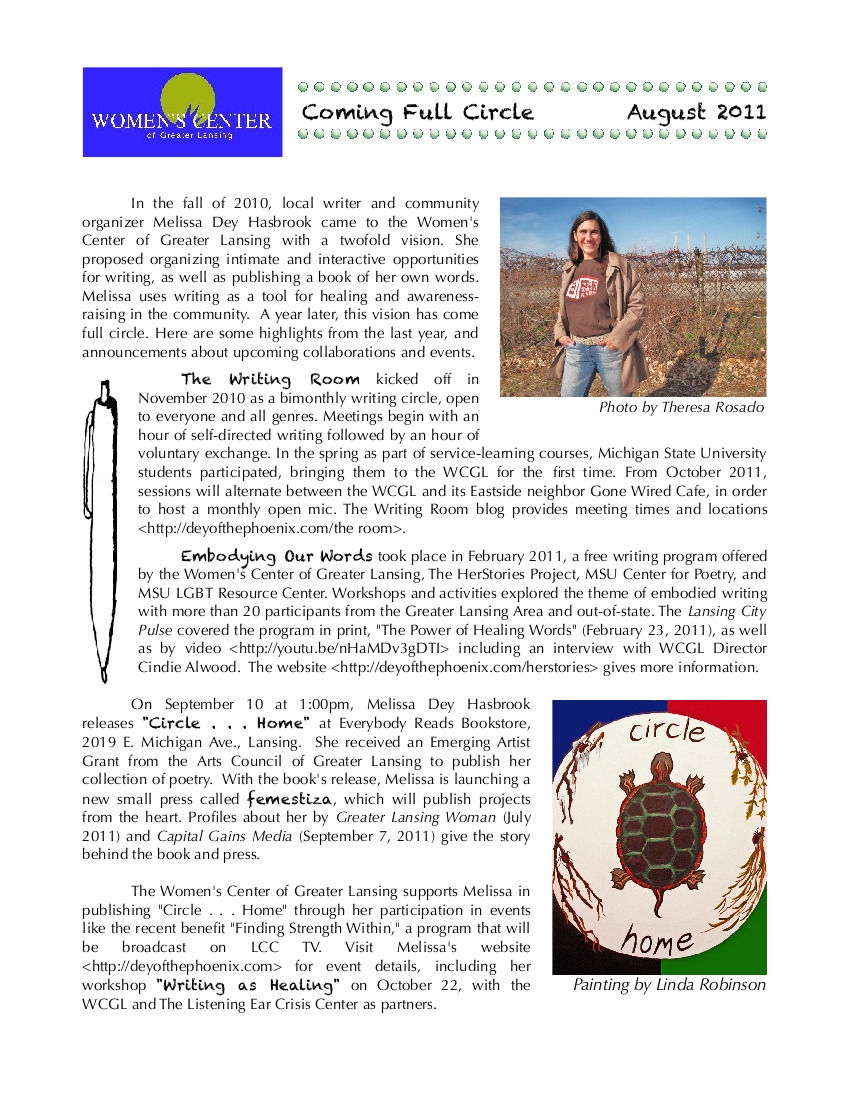 This Saturday, August 27, from 10am to 2pm at the Lansing City Market, I am holding an information table for the Women's Center of Greater Lansing and my forthcoming poetry collection "Circle…Home." Stop by and say hi! There will be materials from the WCGL and a donations jar for supporting their work. Also I will have a sample copy of my book on hand, for which orders may be placed.
The past year I have collaborated with the Women's Center of Greater Lansing to develop creative spaces and programs. Life has taught me that creative expression is a basic part of living, as in surviving challenges and ascending them. Writing often has been the focus of these collaborations while storytelling, especially life stories, maintains a strong presence.
Thanks to the WCGL for its commitment to help women realize our potential! It's an honor to support the WCGL by organizing events like the grassroots fundraiser HerStories Fest 2011. For a look at some of these collaborations, see "Coming Full Circle," an insert for the WCGL's August 2011 Newsletter.