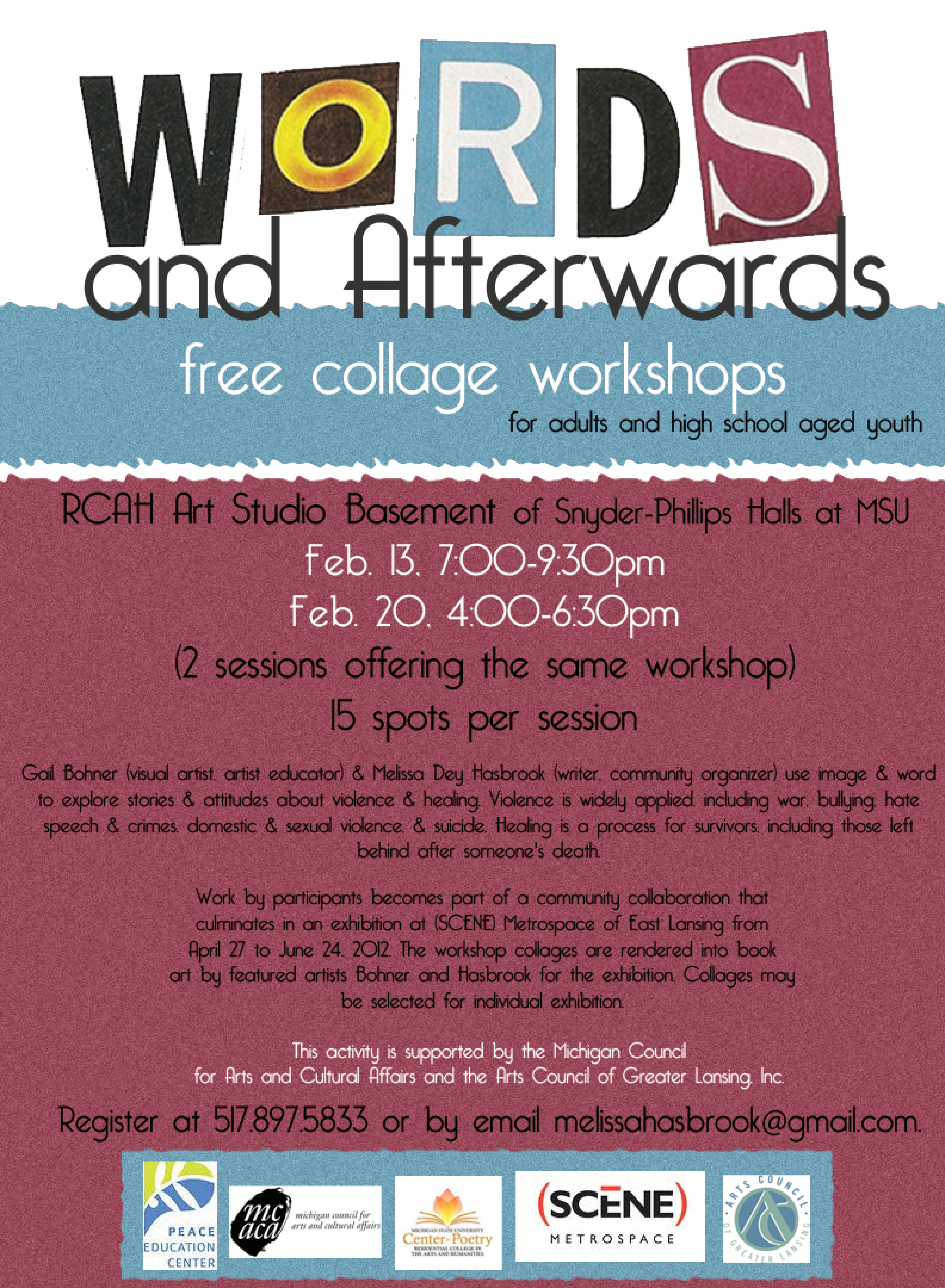 In DotP's last post, "Greetings for 2012", I mentioned a new direction in my creative work. The first expression of this path is a community collaboration titled "Words and Afterwards," which presents art-making workshops and an arts exhibition about violence and healing. This project is supported by the Michigan Council for Arts and Cultural Affairs and the Arts Council of Greater Lansing, Inc. The Peace Education Center received an MCACA Minigrant, which supports Michigan artists. Stay tuned for more about the background story for "Words and Afterwards"!
"Words and Afterwards" kicks off with free collage workshops on February 13, 7:00-9:30pm, and February 20, 4:00-6:30pm, in the RCAH Art Studio (basement of Snyder-Phillips Halls) at Michigan State University. This space is donated by project partner RCAH Center for Poetry. Collages will become part of an arts exhibition at (SCENE) Metrospace of East Lansing.
Adults and high-school aged youth may participate in the workshops. Artists and first-time art-makers are welcome to take part. There are only 15 spots for each session, both given by visual artist Gail Bohner and myself. Registration is available by email melissahasbrook @gmail.com or phone 517.897.5833.
Any help to spread word about these free workshops is greatly appreciated! Click the image for the full-sized poster, which was designed by RCAH student and Center for Poetry employee Kat Palczewski.