by Melissa Dey Hasbrook
on 03.18.11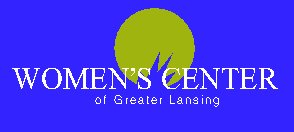 HerStories Fest tonight promises an amazing time with wordsmiths, musicians, cuisine, and good ole inspiration! The event benefits the Women's Center of Greater Lansing. So for those able, please bring your checkbook, penny jar, or other forms of currency to help out an essential community resource. Check out the full program here.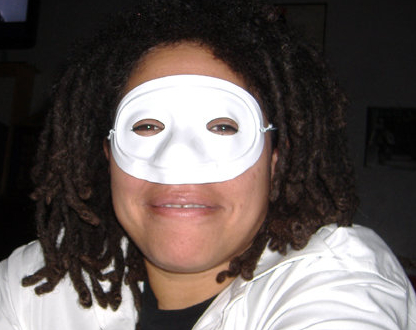 Lisa Sarno is the Benefit Concert emcee! Here's what Lisa told me about herself:
"Currently a graduate student in Clinical Social Work at MSU, drummer for the band Sometimes Y. I enjoy motorcycle riding, playing music, and talking about politics. Affiliation: Socialist (really!, not like Obama, a real socialist). Role Model: Angela Davis. Fav Color: Blue. Someday I promise to perform one stand-up comedy routine."
Come enjoy Lisa's humor tonight!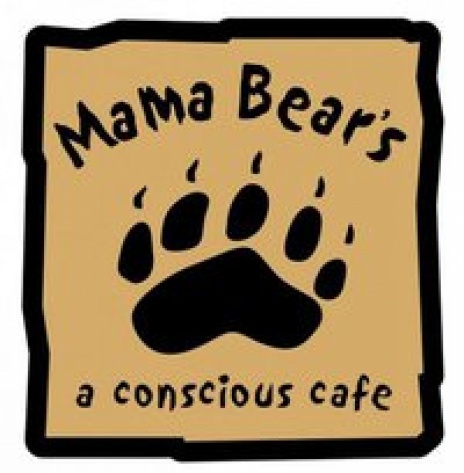 Chef Cecilia Garcia, former co-owner of Mama Bear's Cafe, is preparing a vegan and vegetarian buffet. What a menu! Likely with a surprise or two in the works:
Mixed green salad
Black olive tapenade
White bean and basil pate with crostini
Goat cheese, caramelized onion, and roasted garlic spread with crackers
Gluten free pasta tossed with lemon oil and artichoke hearts, zucchini, and carrot ribbons
Baked Roma tomatoes with Parmesan and herbs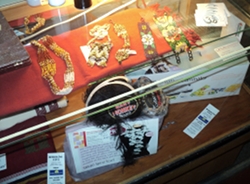 For anyone anticipating birthdays and holidays – or even to treat yourself – be prepared for a stunning array at the silent auction! Local artists and businesses have been generous with donations. Did you know that select items already are on display at Gone Wired Cafe? HerStories Fest auction donors include:
Artists Jill Campbell, Yvonne LeFave, Roxanne Frith, Erika Magers; Avon Representative Leslie Darling; Bancroft Flowers; The Bead Boutique; Bill & Charlie's Auto Repair; Bake N' Cakes; Blue Sky Spirit; Capital City Collectibles; Chamomile & Comfrey; Edible Arrangements; Emil's Italian Restaurant; Foods for Living; Intercultural Communications; inView LLC; Mid-Michigan Neurofeedback; Office Furniture Outlet & Supplies; Paramount Coffee; Rae's Barn Boutique; Saper Galleries; Shamrock Clean; Shangri La; and Triple Goddess Bookstore.